Meet Our Team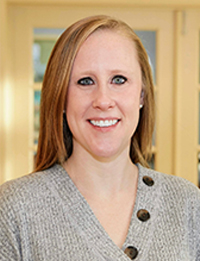 Dr. Lindsey Perkins, DVM
Dr. Perkins grew up in Olathe, Kansas. She graduated from Kansas State University in 2012 with a Bachelor's Degree in Animal Science and Industry. Dr. Perkins continued her education at the College of Veterinary Medicine at Kansas State University where she earned her Doctorate of Veterinary Medicine in 2016.Dr. Perkins began her career at a mixed animal practice in Atchison, Kansas. In 2017, she joined the team at Shoal Creek Animal Hospital. Dr. Perkins enjoys all aspects of veterinary medicine, but has special interests in preventative care and surgery.

Dr. Perkins and her husband, Tyler, make their home in Kansas City, Missouri. They were very excited to welcome their first son, Weston, in August of 2018. They have two Australian Shepherds, Maelee and Chesney. In her free time, Dr. Perkins enjoys spending time with family and friends, working out and exploring the National Parks.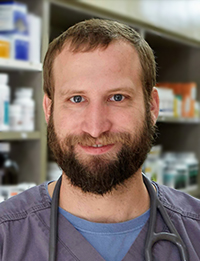 Dr. Adam Bisges, DVM
Dr. Adam Bisges was born and raised in Jefferson City, Missouri. He graduated from the University of Missouri with a Bachelor's Degree in Biology in 2010. He spent an adventurous time in Oregon as a wildland firefighter and also worked outside of Denali National Park in Alaska.

Dr. Bisges graduated from the University of Missouri School of Veterinary Medicine in 2017. To further his training, he spent a year in Tucson, Arizona, completing a small animal rotating internship at Veterinary Specialty Center of Tucson. His primary clinical interest is in surgery.

When not helping animals in need, Dr. Bisges enjoys traveling out west, fishing, hiking, and spending time with friends, family, and his three beloved dogs.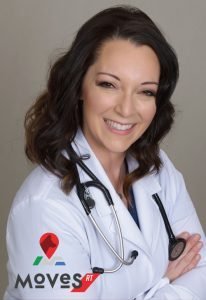 Dr. Andrea DeLuke, DVM
Dr. Nowak is our MOVES™ veterinary surgery partner, available to perform advanced soft tissue and orthopedic surgeries at Shoal Creek Animal Hospital. Dr. DeLuke earned her Doctor of Veterinary Medicine degree from Ross University in 2004. After completing her clinical training in Tucson, AZ, Dr. DeLuke continued working as an Emergency Doctor in Tucson for several years. Dr. DeLuke returned to the Midwest and completed a small animal surgery residency at Mission MedVet in Mission, KS. Prior to beginning her mobile surgery practice in the spring of 2019, she worked as a staff veterinarian in the surgery department at referral hospitals in St. Louis and Kansas City. She has three dogs, two cats and a yard full of chickens. Dr. Emily Williams
Bio coming soon!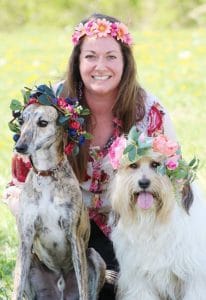 Meghan
Joyologist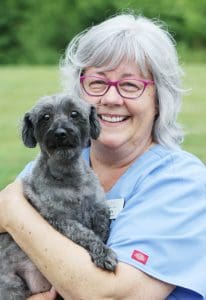 Kelly
Office Manager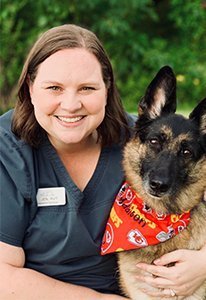 Jen
Lead RVT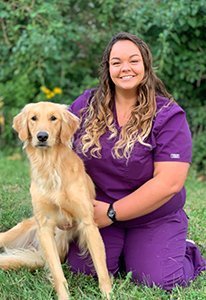 Rachael
RVT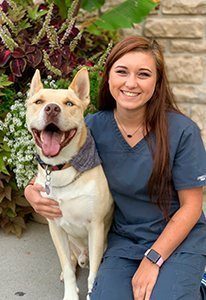 Beth
RVT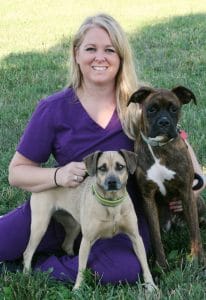 Sara
Lodge Manager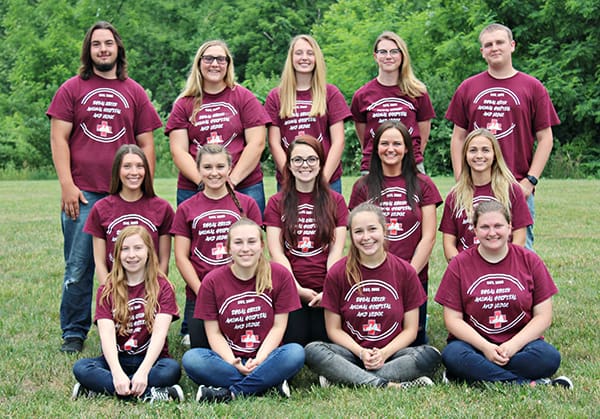 Lodge Associates
Michael
Avery
Bernie
Kayla
Ellie
Kyla
Macy
Madison
Megan
Rhylie
Taylor
Meaghan
Lexy
Mariana
Katlyn
Lexi Julie
Groomer